Hello everyone! How're you doing? Starting May 18, I've been on a blog tour hosted by our very own Writerly Yours, to spread the word about my new book I Still Remember, and today I'm here to give you a quick update on it. 🙂
If you don't know about my book, please check out this post before you read on. >>
I Wrote a Book!
So my book
I Still Remember
was the May club read at the
Writerly Yours Bloggers Club
and the blog tour spread over two weeks has been a memorable experience, with interviews, guest posts and reviews of my book. You can check out the entire line up
here
.
Title: I Still Remember
Genre: Contemporary Romance/ Coming-of-Age
Age category: Young Adult
AMAZON
//
GOODREADS
How do you forget someone you've loved once?
Ji-woo dreams of becoming a writer and is back in college giving it a second shot. But then Weon-gyu, her first love, comes back into her new life. Will she give up on her dreams or will she write them a happy ending?
Blog Tour Highlights
Wild Writing Life: My Writing Process
Ilana of Wild Writing Life was kind to offer me the space to share my writing process and I have, in a nutshell, shared my process up to the manuscript phase, narrowed down to five steps. If you're an aspiring writer, this might be helpful to you.
You can read my guest post on
Wild Writing Life
here
.
Jorie Loves A Story: Review
A dear friend of mine, Jorie is one of the core members at #WYbclub and she had joined us on PLB here last November to share her NaNoWriMo experience. She was kind to read my book in between her busy schedule and write an insightful review.
You can read Jorie's review of my book on
Jorie Loves A Story
here
.
The Calico Books: Review
Theresa is also one of my friends from #WYbclub and she read
I Still Remember
as part of
Dewey's 24 Hour Readathon
in which she had participated.
You can read Theresa's review of my book on
The Calico Books
here
.
The Crafty Angels: On the Cover Design for I Still Remember
As you probably know already, the beautiful cover of
I Still Remember
was designed by my sister Angela Jose, who blogs at
The Crafty Angels
. I'm deeply humbled to think she considers this cover design project involving my book a milestone in her calligraphy journey.
You can learn all about her calligraphy journey and even more, right
here
.

Brittney Books: Review of I Still Remember
Brittney read my book and shared her thoughts on it through a vlog on her
booktube
channel, Brittney Books. You can watch her video
here
.
My Jamaican Vignettes: Review + Interview
Chantel DaCosta, one of my dear friends from the blogosphere, who is also one of the core members of #WYbclub, not only reviewed my book, but also invited me to her blog for a light conversation on my writing and self-publishing experience.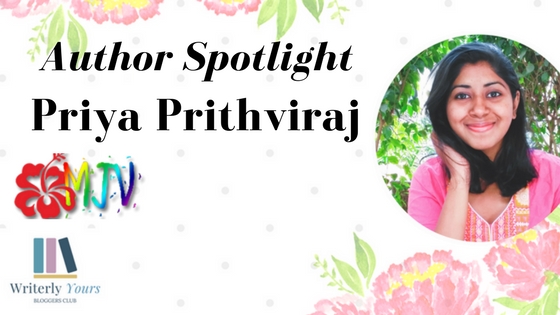 You can read her review of I Still Remember here and our conversation here.
The cover reveal giveaway for I Still Remember ended last week and the results were announced yesterday over Instagram. Now, for those of you who are not on Instagram, here's sharing the giveaway results again:
A quick look back: The cover is designed by my sister and blogger, Angela of
The Crafty Angels
and the worldwide giveaway was hosted by
Lola's Blog Tours
. Thanks to everyone who entered the giveaway and cheered for me, and hearty congratulations to the winners.
Before we wrap up the tour, I want to share with you some great news - I Still Remember has been shortlisted for the AllAuthor 'Cover of the Month' contest, June edition!
If you liked the cover of I Still Remember, please vote for it here. >>
Did you enjoy the blog tour just as much as I did? Let me know in the comments!