I Still Remember
Genre
: Contemporary Romance/ Coming-of-Age
Age category
: Young Adult
Release date
: May 14, 2017
How do you forget someone you've loved once?

Ji-woo dreams of becoming a writer and is back in college giving it a second shot. But then Weon-gyu, her first love, comes back into her new life. Will she give up on her dreams or will she write them a happy ending?
Reviews
"Priya Prithviraj has a gift for storytelling and conveys convincingly the angst of this 18-year-old. Readers of Amy Tan and other Asian authors will delight in this novella, I Still Remember."
- Mary C. Blowers for Readers' Favorite //
Read more
"
Ji-woo felt very relatable to me. I found her struggles and triumphs to be very similar to the kind of things I, along with I'm sure many other college-aged folks, go through."
"First love and breakups are hard to capture, it is so individual, it is prickly subject. But Priya's bite size story captures the feeling, that longing when you accept that the love has ended but you still miss that person."
"I love how this story goes through the way running into someone you once loved can affect you but also how you can take control and see that the experience made you who you are.."
"Ji Woo is a wonderful character and I love how she developed throughout the story, she handles heartbreak well, and the positivity was there."
"It such has a beautiful cover and the title 'I Still Remember' goes absolutely well with the story.. Believe me! This beautiful story is worth reading your time."
"It's very touching, and I bet that anyone who's fallen in love and got their heart broken can relate to Ji-woo's story."
"This is a short read yet is a full and emotional story of love, rejection and choices! You can feel Ji-Woo's heart as you read each page! Priya did a great job of bringing deep rooted emotions to life in this story."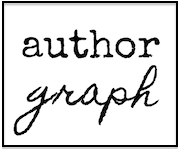 Planning to gift a copy of I Still Remember to someone special? I would love to personalise it for you by adding a special dedication or any message you want me to add.
Blog Tour
Writerly Yours: May Club Read: I Still Remember by Priya Prithviraj
Cover Reveal
Read a free excerpt from I Still Remember